Note: All pages below are subject to having relevant Roles and Permissions.
This page will show you how to view the latest Posts for Release Notes, Enhancements and Updates.
See also: Release Notes to see the previous years Release Notes.
Containing:
What's New on Bromcom
When logging into the Bromcom MIS you will see in the top right hand corner a Notification icon, if there are new unseen Posts it will display a number as well.
Clicking on this will open the sidebar with the latest Posts, which you can scroll through. Each will have the Date of the Release and what type of Release it is, for instance an Improvement or something New.
Subscribing to What's New on Bromcom
You can Subscribe to get the latest update Notifications sent directly to your e-mail by clicking on the Subscribe option. This will then open a new field where you can enter your e-mail address.
You will also see a pop-up, where you can select No, Thanks or Allow. This is for Push Notifications.
Selecting Allow will open a Confirmation page, once again click Allow or if you change your mind Block.
Clicking Allow will give a final Confirmation, in this instance showing Chrome as the browsing platform.
Viewing What's New on Bromcom
When viewing the Posts you can scroll up and down the panel. For a larger view of an image or recording, move the mouse over the image and click on it when the enlarge icon displays, click back on the panel to remove the large image.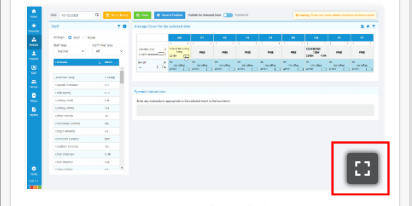 You can also access the Posts directly at anytime by using the What's New on Bromcom link.