Use this article to View and Export Timetables for selected Teachers, Rooms, Departments, Subjects and Non Contact Codes
Access: the minimum permissions to access View Timetables in located in the Curriculum Module of Config>Set Up>Roles and Permissions
From the left go to Modules>Curriculum>View Timetables
From the View Type dropdown choose from either Teachers, Rooms, Departments, Subjects and Non Contact Codes.
From the Week drop down choose the required Week
If Teachers are selected click on the Blue find icon to open the full Teacher List or for a single Teacher type in the Teacher name.
If Years is selected choose a single year from the drop down.
In the example below all Teachers have been selected
Click View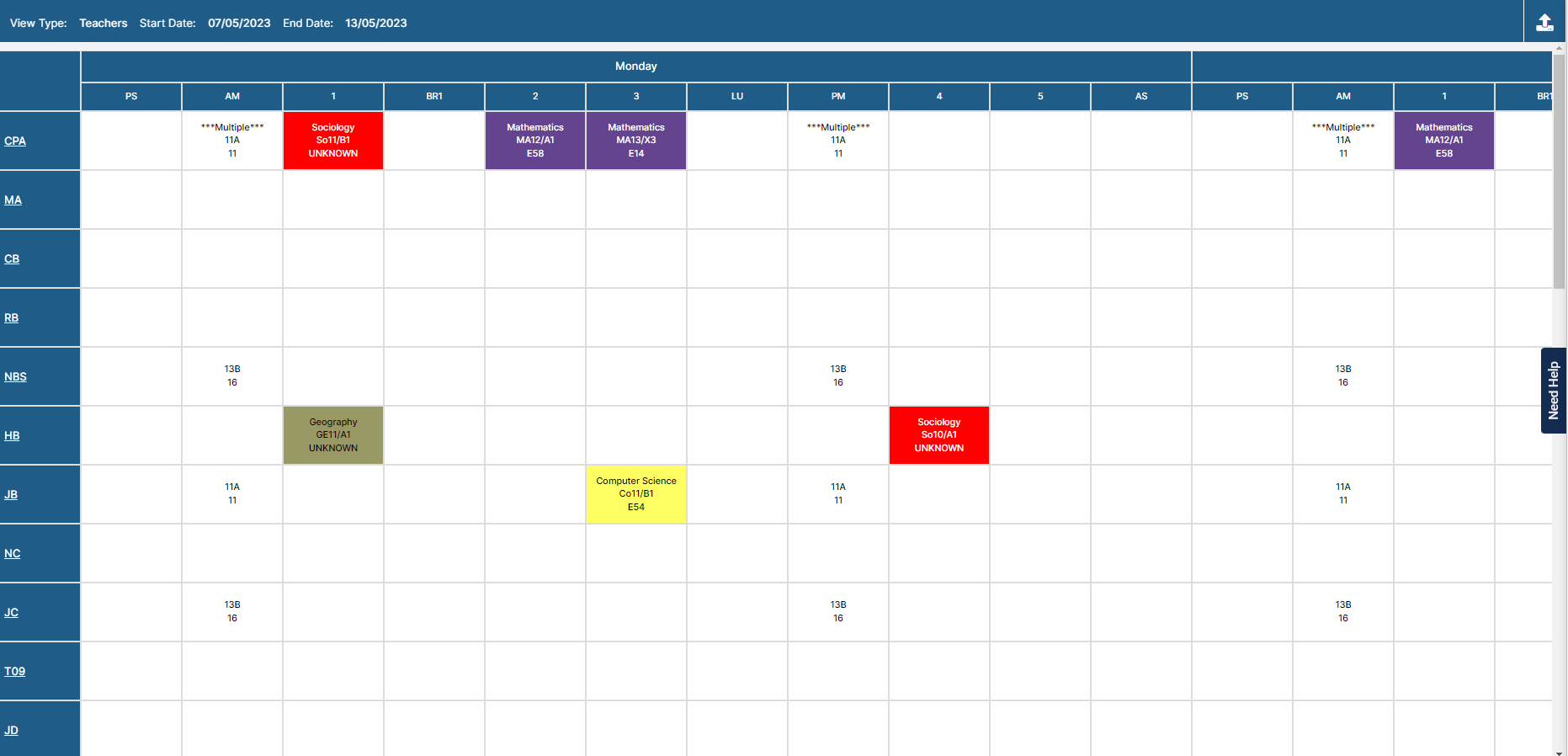 Click on the initials in the left hand column to see a pop up of the selected Teachers timetable or use the top right Export to Export the Table to Excel
Below are some examples of different views for Subjects, Departments, Rooms and Non Contact Codes