Note: All pages below are subject to having relevant Roles and Permissions.
From Reports select MyChildAtSchool and click on Income Detail.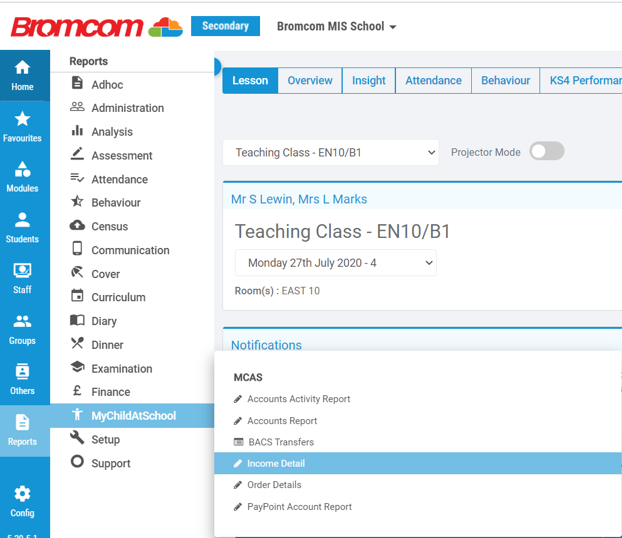 Choose the Income Detail report parameters:
Dates
Individual, Groups or whole School
User Accounts – leave as Not Selected to see all accounts
Print or Download using the appropriate items on the Toolbar.