Note: All pages below are subject to having relevant Roles and Permissions.
See also A2C Exchange Guide.
This is the File Upload page where Basedata files can be uploaded to the Bromcom server. Please note that this routine only deals with the uploading of these files onto the Bromcom server and should be used in conjunction with Import Basedata and Import Results.
Once the File Upload procedure is complete the Basedata files will be visible via Modules > Examinations > Import Basedata.
From the left Menu go to Modules > Examination > Routines > Manage Base Data.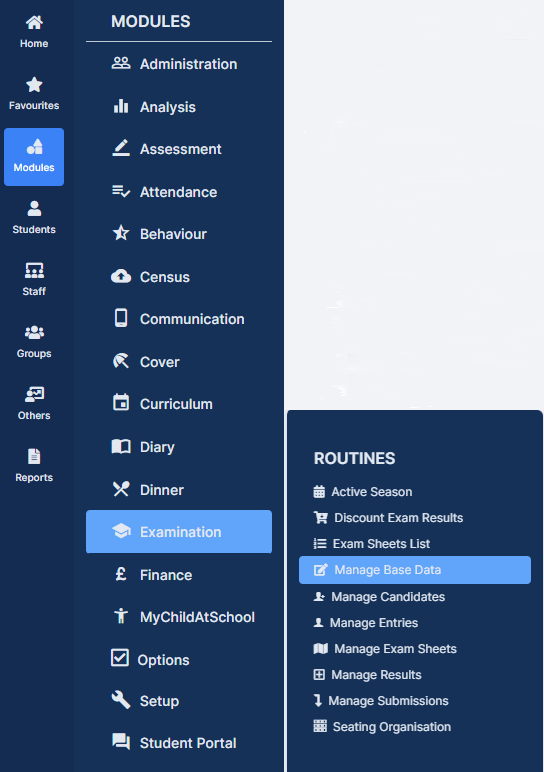 From the Actions list select the Import/Update Data option.
When using Manual Upload (toggle switch is on Manual Upload), click on the Upload button to locate the Basedata file(s) to be Uploaded.
When the file(s) have been located click on the Go button. The selected file(s) will be Uploaded onto the Bromcom server where they will sit in an area visible to both Import Basedata and Import Results.  
When using Auto Select (toggle switch is on Auto Select), the system will search to see which Exam Options were used in the previous Period and offer these for your selection. Select those required and click the Update button.