Note: All pages below are subject to having relevant Roles and Permissions.
This is the type of Grade you wish to enter, for example, GCSE Grades, BTEC Grades, National Curriculum Grades.
Hover on the Modules heading on the Toolbar select Assessment and click on Assessment Components.
From the Assessment Components drop down choose Grade Sets.
Click on the New button
Add a Name and Notes, then click on the Add button for Versions, this will add a Start and End Date.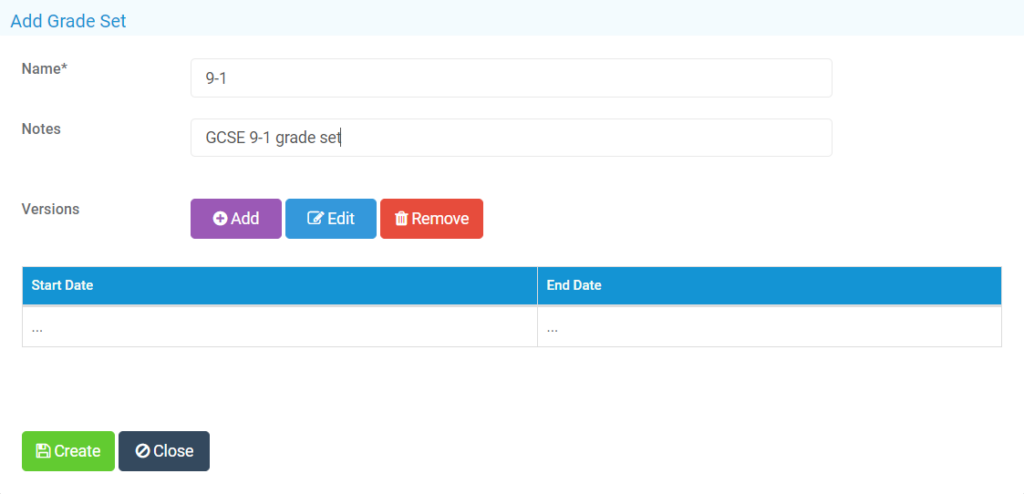 Click on the three dots under the Start Date and Edit to begin to add the required grades.
Type in the Name, Description, Value and select a Text Colour and Back Colour if required. These colours will appear on the Assessment Sheets.
Choose an Image if required – these will appear on user defined reports if required.
When finished click on the OK button to Save.
Click on Create to complete the process.
For a non numerical grade the process is exactly the same, see example BTEC grade set below. The Name field in the grade set can be anything numbers or letters or a combination of for example Pass, Excellent etc