Note: All pages below are subject to having relevant Roles and Permissions. Go to The Modules – Finance and Finance Home Page
Debit cards are set up as part of the Bank setup.
Go to Maintenance and select Bank Accounts.
Add a new Bank Account, if appropriate.
If Bank Account already exists then go to the bottom section of the Bank Account page and you will see the Debit Card section.
Complete the Debit Card section adding the Card Number, Card Holder Name, Expiry Date and whether it is Active and Save.
The Debit Card details are now available to use if a Purchase Invoice has the Bank Account as the Pay From for the Bank Account.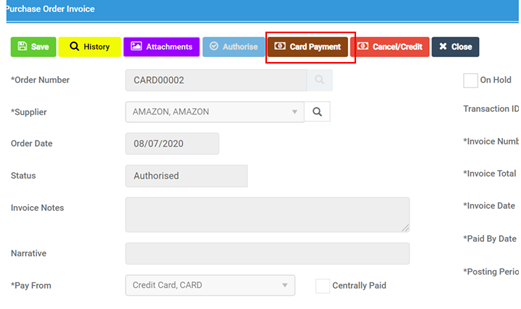 Select Card Payment.
Choose the relevant Card from the drop-down box, enter the Narrative if required and then Save.