Note: All pages below are subject to having relevant Roles and Permissions.
From Config select Student Portal and Behaviour.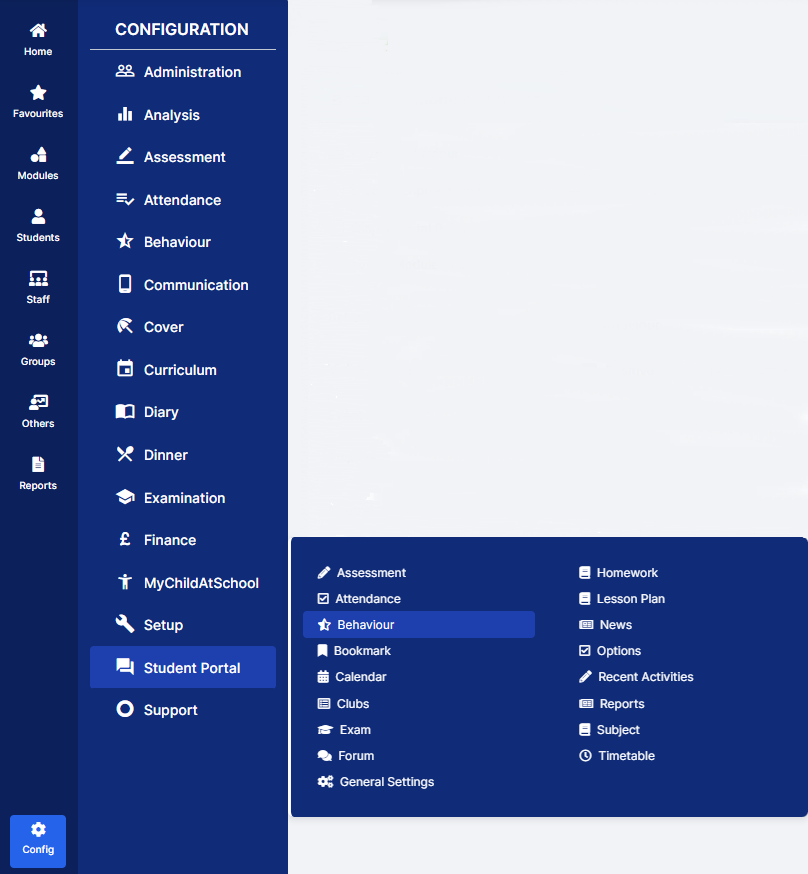 This will open the Behaviour Module Settings page.
On the Behaviour Settings section select the options you want and click the Save button.
Enable Behaviour– choose whether it will be Enabled or not, Enabled will display the Widget on the Student Portal
Display unprocessed events in Student Portal (not recommended) – will display Events that have been entered but not yet Processed
Display Total Points – will display all the Event Points
Behaviour Module Title – choose the Title for the module
Behaviour Module Subtitle – choose the Subtitle for the module
Visible Events – tick the boxes for the Events to be displayed
Event Types – these can be renamed and the colours changed
Visible Events – if selected will Display All Events
On the Display Information section select the options you want to display and click the Save button.