Note: All pages below are subject to having relevant Roles and Permissions.
This feature provides a Forum for Class or Group Discussion which can be moderated by a member of Staff.
From the left Menu go to Config > Student Portal > Forum.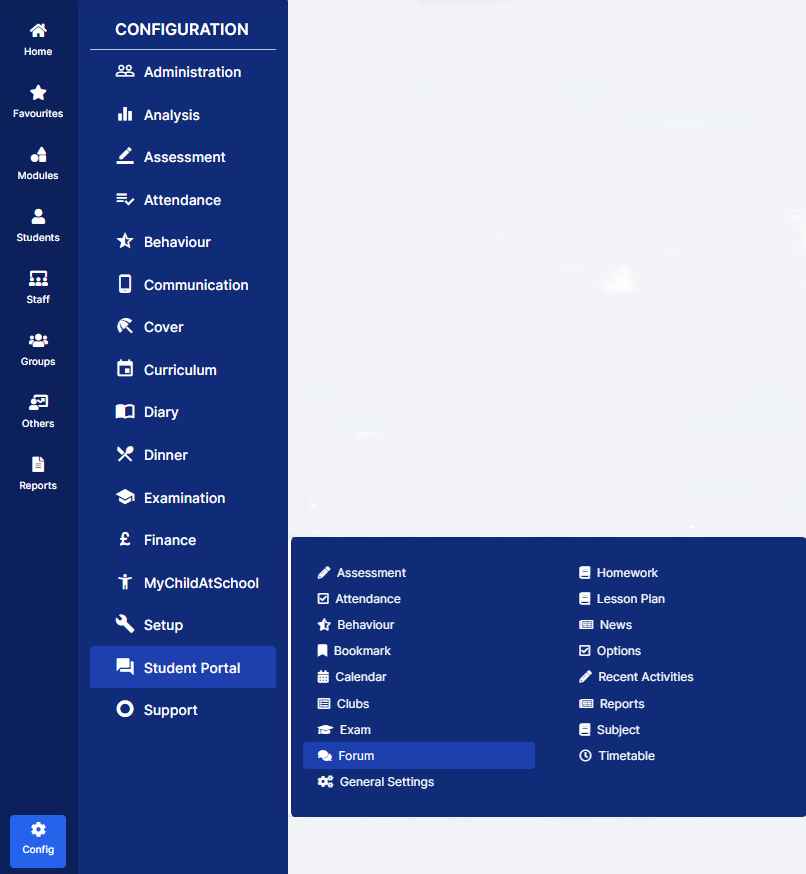 This will open the Forum Module Settings page.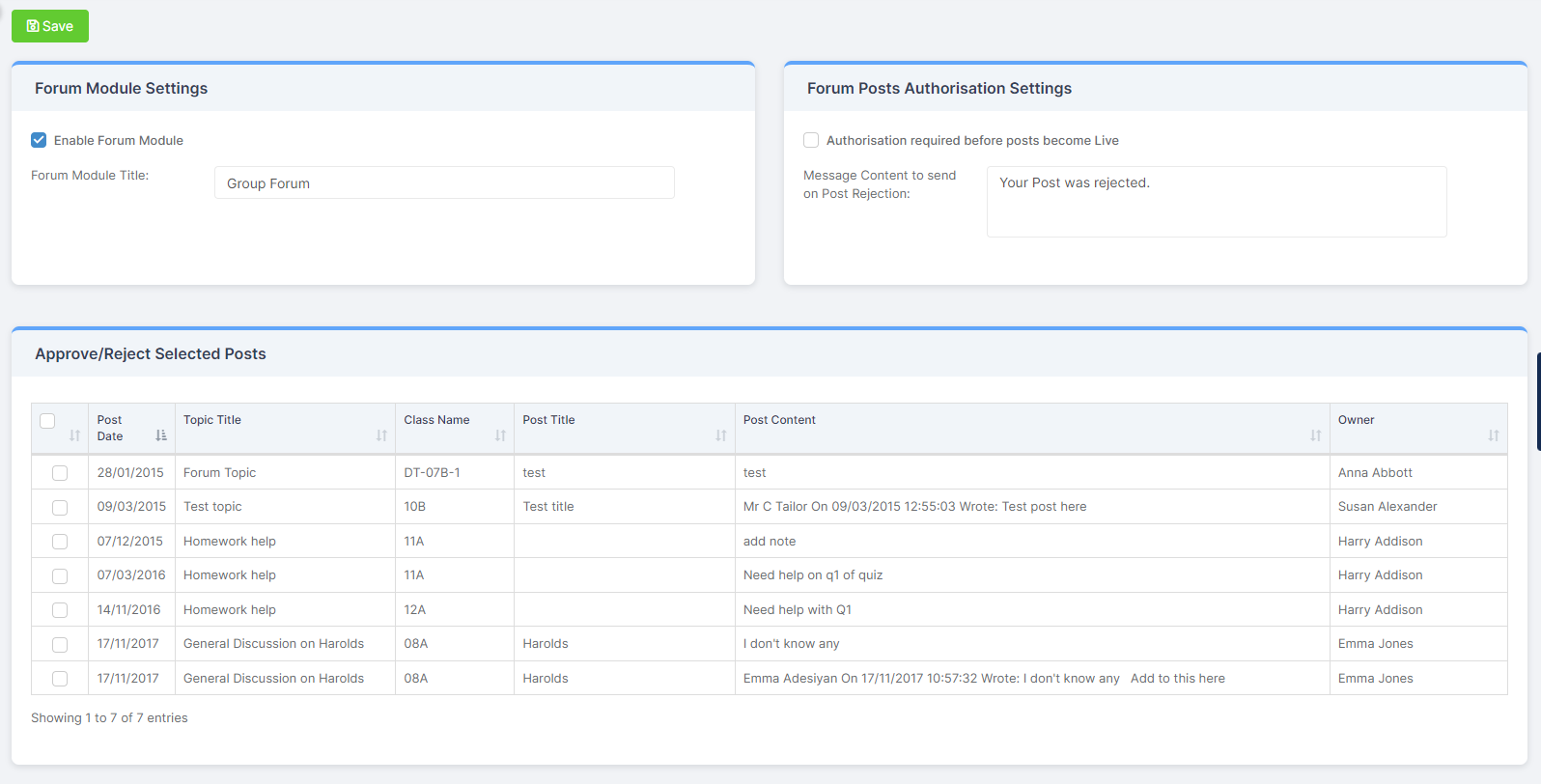 Module Settings
On the Forum Module Settings section select the options you want and click the Save button.
Enable Forum Module – choose whether it will be Enabled or not, Enabled will display the Widget on the Student Portal
Forum Module Title – choose the Title for the module
Forum Posts Authorisation Settings
On the Forum Posts Authorisation Settings section Ticking the Authorisation required before posts become live box, will add an Approve and a Reject button to the table of Posts. This allows Staff to Approve or Reject a Post before it goes Live. A Standard Message can be added that will be automatically sent to the Post Originator if a Post is Rejected.
Click the Save button when you have finished.