In this guide, we will show you how to add a Paying In Slip Book within the Finance Module.
Access: The minimum permissions required to add a Paying In Slip Book are found in the Finance Module of Config>Setup>Roles & Permissions.
Pre-requisites: None
Related Guides:
To begin, go to Module>Finance>Books.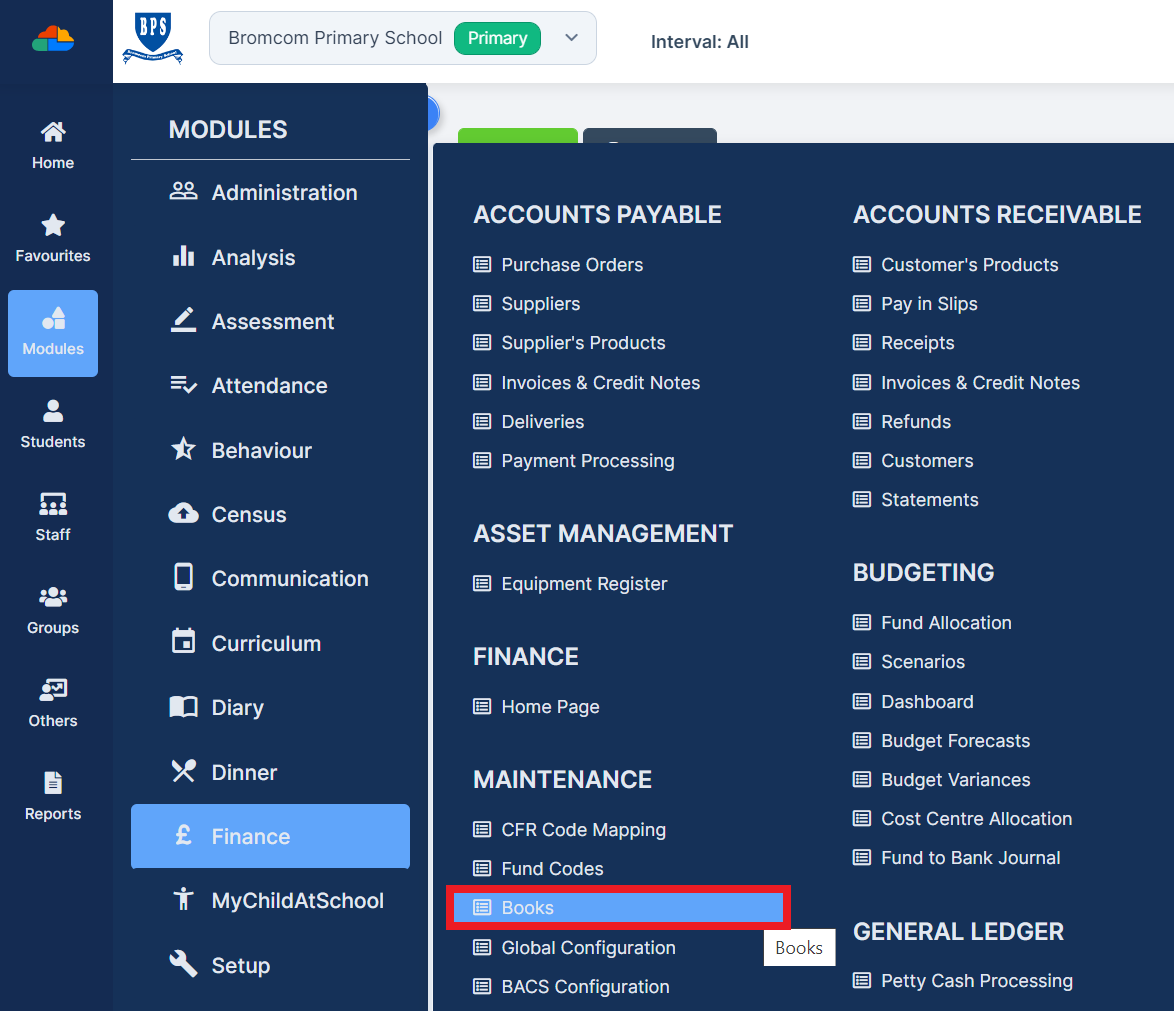 Click on the Select Book Types dropdown.
Select Paying In Slip Books and click +New.
Enter the details of the Paying In Slip Book as per your requirements and click Save. Please note Paying In Slip Books must be entered in sequence and you cannot enter a Paying In Slip Book number lower than one previously entered.
The Paying In Slip Book has now been added and is available to use.