In this guide, we will show you how to export a Cashflow Statement to Excel and PDF for selected Sites and Financial Years. Access is applied across the MAT Finance system.
Related guides: How To Create a New Ledger Code in MAT Finance and How To Manage Ledger Codes in MAT Finance.
Access: To carry out this task, you will need the following permission from within the Finance Module of Config > Setup > Roles & Permissions.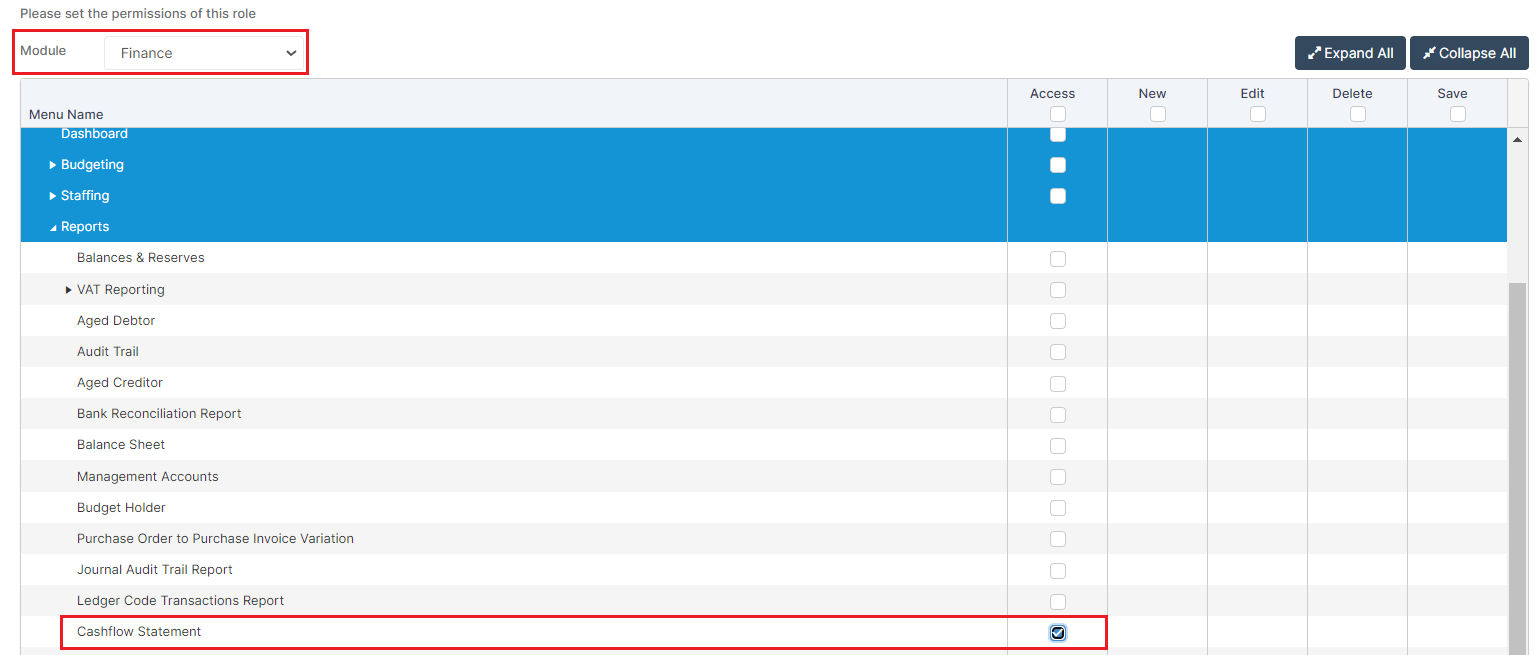 Reports > Finance > Cashflow Statement
Select the Financial Year (single select only), and the Site(s) (multi select).
Consolidate option defaults to Yes, this will consolidate multi Site Cashflow Statements into one report.
Choose one of the options to Export to Excel or Export to PDF.
Cashflow Code and Cashflow Descriptions
Finance > Enquiries > Manual Enquiry > Ledger Code
The Cashflow Code and Cashflow Description columns used in the Cashflow Statements are visible in the Manual Enquiry page under Site > Ledger Codes.
Config > Finance > Ledger Codes
The Cashflow Code column used in the Cashflow Statements is also visible in the Ledger Codes page.
The Cashflow Code also dropdown appears in the Actions > Set Mappings popup.
Note: You can also get to the mappings popup by double clicking on a row in the Ledger Code table, and going to the Mappings tab.