In this guide, you will be shown how to edit and maintain a Club or a Trip. This covers the following processes;
Access: The minimum permissions required to edit Groups are found in the Framework Module of Config>Setup>Roles & Permissions.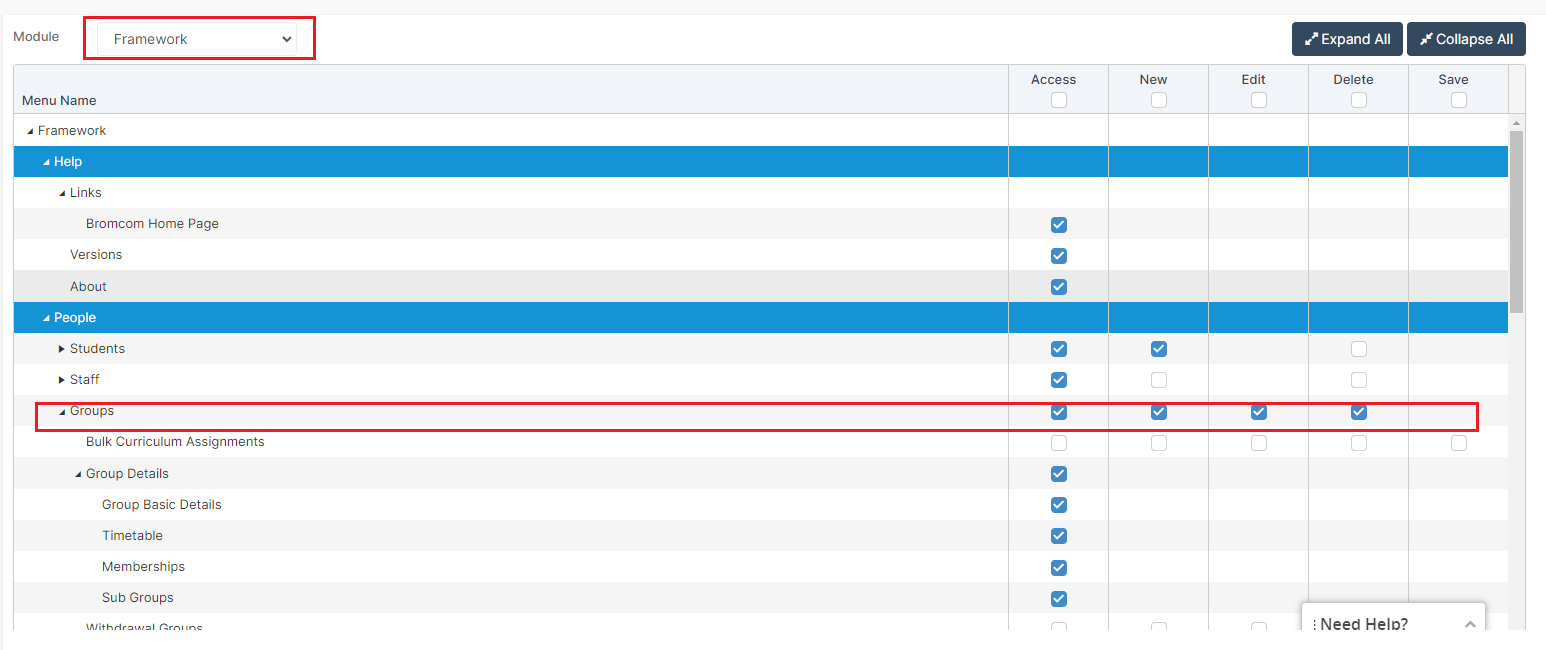 See also: How to Create a Club or Trip.
Modify a Club or Trip
From Groups select your Club or Trip and click View. It will allow you to Modify and Update the Group Settings and amend Members, as you did when you created it. To End Date a club all members must be removed and payments refunded.
Send an SMS or Email
You could use this feature to update contacts on Club information or send reminders.
For example use this process to message the parents of Students assigned to a Club when a Club is cancelled or the Club time has changed.
To send an SMS or an Email select the Group you wish to send Messages to and under Actions click Send SMS/Email button.
On the Send SMS and Emails page enter the details in the same way you normally would to send a Message. See also: How to Send an SMS Message.
Delete a Club
To Delete a Club go to Groups>Club and from the Actions drop down select Delete
Please note a Club cannot be deleted if the following
It contains active pupils
Club sessions have been held
Payments have been made.
Take Registers
Select the Group you wish to complete a Register for and from Actions select Attendance.
Complete the Register as normal with the standard Attendance Codes and click Save when finished.
Add Behaviour Events
To record an Individual Behaviour Event against Students who attended a Club, go to the Student List and add the Event in the normal way.
To add a Behaviour Event for the entire Group, select the Group and from Actions select Behaviour. Complete the Event Details and click the Save button.
Find Dietary Requirements
To view the Dietary and Medical Requirements for the entire Club, select the Club and on Actions select Dietary & Medical. Here you can view, export or create a PDF of any Requirements the Students in the Group have.
Copy a Club or Trip
If you want to create Groups with similar characteristics, from Groups select your Club and from Actions select Copy Group. it will allow you to create a subsequent Group with different times and dates.